Skyfall, directed by Sam Mendes, marks the 50th anniversary of the most famous spy in the world. And this new episode shows us that Bond (played for the third time by Daniel Craig) has not lost his aura and charisma and is always prepared to foil plots.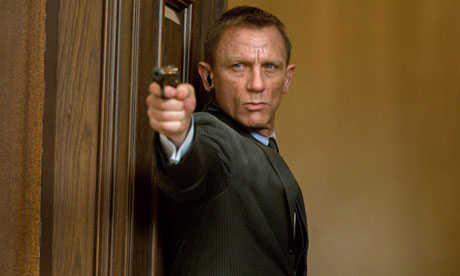 This 23rd episode had high expectations and it did not disappoint. The beautiful opening credits accompanied by Adele's great theme song directly plunges the viewer into the world of 007. From beginning to end, the atmosphere and the pace of this episode never lags, the scenario is effective and we are not bored for a second.
The action scenes are few but well worked, especially the fight against the sniper in the dark, Bond is so classy! In terms of actors, Daniel Craig is simply excellent but others are not left out, particularly Javer Bardern as the reptilian Silva.
The references to old James Bond movies and the returns in the past to celebrate the 50 years of the saga are very nice and add a melancholy effect to the film.

In the end, Skyfall ranks as one of the best episodes that the saga had and one of the best movies of 2012. Can't wait for the next one...




by Thomas