After having laughed for the first one, had a few smiles in the second, this third and last episode of The Hangover saga, released May 29, 2013 in theatres, was definitely expected. The first two adventures of Phil (Bradley Cooper), Stu (Ed Helms), Doug (Justin Bartha) and Alan (Zach Galifianakis) have had great success thanks to their legendary hangovers and true treasure hunts to remember their crazy nights. For The Hangover part III, the concept is a bit different and the story much more linear. Indeed, two years have passed since the wedding of Stu. And Phil, Stu and Doug now lead a quiet life, away from the hassle of Las Vegas and Bangkok. Leslie Chow is behind bars of a Thai prison. Only Alan is still not stable, particularly affected by the death of his father. When he stops taking his medication, his friends decide to take him to a special institute. This is the moment chosen by a guy to kidnap Doug and ask for Chow (who has just escaped from prison) as a ransom...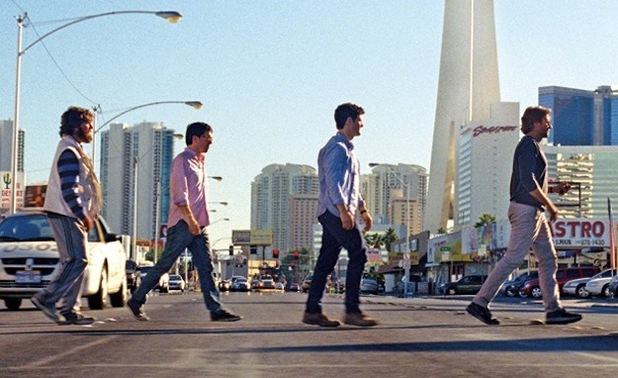 To be honest, the main interest of this The Hangover part III is to provide an acceptable conclusion to the saga. The scenario is a bit more work than the two previous movies, but we immediately found the humor and characters that made ​​the success of the saga.
The story is this time focusing on Alan and Chow, both psychologically unstable but terribly endearing. The first is still immature despite his 40 years old, while the second is still crazy and addicted to cocaine and alcohol. Zach Galifianakis is particularly excellent, with his inevitable eccentricity. The characters played by Bradley Cooper and Ed Helms are, in turn, overshadowed, almost relegated to secondary characters, it would have been interesting to see them a little more on the screen before closing the saga. However, the movie has winks to previous episodes and we found almost all the characters crossed by our four buddies during their adventures in Vegas and Bangkok, pretty cool!
Once again, one of the highlights of the movie remains the post-credits scene, which I think is the best of the saga but I do not want to reveal too much...

The Hangover is over for good, and the third and last part is rather pleasant. The genre, sometimes closer to the action movie than pure comedy, may disappoint fans of hangovers and alcoholic evenings but The Hangover part III concludes the saga successfully.


by Thomas